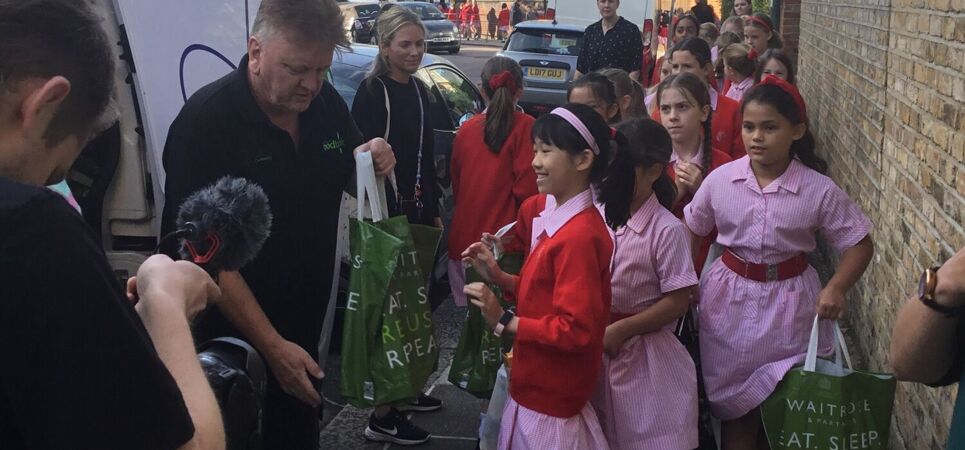 Harvest Festival Collection
The Old Vicarage Community came together last week to mark Harvest Festival with a collection of much needed items for the Vineyard Community & Richmond Foodbank. We donated a staggering 1000 + items for those families within our community that most need a helping hand and our Year 5 and 6 girls assisted in distributing the many bags of items including staples like toothpaste, pasta and tins of fruit and vegetables.
'As we journey into another difficult winter where local families and individuals are continuing to visit our foodbanks and support services more than ever, struggling with overwhelming need, we are so grateful to the children, parents, teachers and community of Old Vicarage School for their incredible year on year support for our work with those hitting on hard times throughout the borough' – David Logan, CEO at Vineyard Community & Richmond Foodbank
Thank you to all, you generosity will make a huge difference.