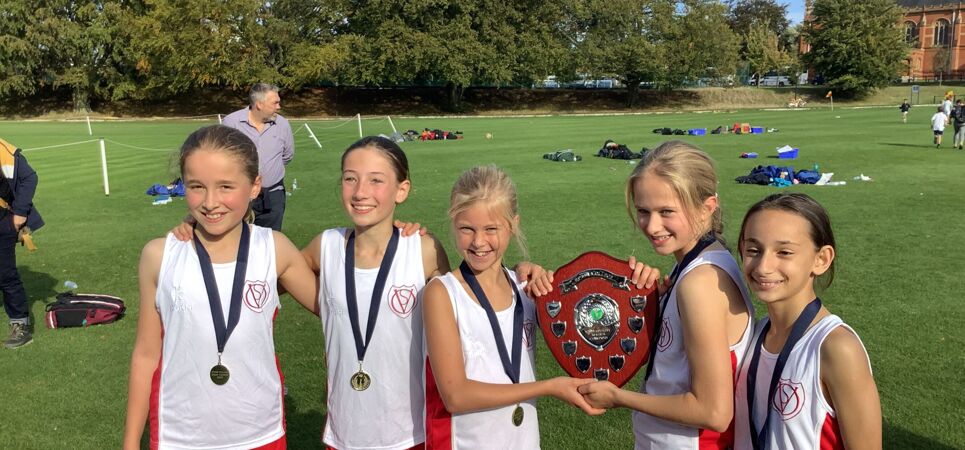 Sporting Success for OVS!
As the first half of the Autumn term comes to a close, we are delighted to be celebrating yet another sporting success at the Old Vicarage School.
The Year 5 and Year 6 cross-country teams eagerly went to Epsom College on Friday 6th October, to compete in their cross-country challenge. The course was gruelling, with a long hill to start, lengthy middle section, then a tough sprint finish. The girls gave it their all, pushed themselves to their limits, proving their resilience and determination against 100 other runners. With 24 schools competing, competition was tough, and our Year 5 team finished in 8th place. Year 6 team collectively achieved an impressive score of 42 points scoring 69 points ahead of their closest competitors and winning them the champions shield and 1st place.
Just one day later and the sun shone for our annual OVS U10A and B netball tournament. With 13 schools and 20 teams, our home of sport 'King George's Fields' played host to a perfect day of fun, healthy competition and netball games. With music motivating the girls from the sidelines, each team played 9 games of netball accumulating in over 60 minutes of play. Some fantastic attacking, scoring, and defending by our girls with the U10A team finishing in a respectable 7th place and the U10B coming home with bronze medals.